When: 29 September 2023 at 7.00 pm
Where: St Annes Lbrary
We are hosting one of our popular Murder Mystery events in September. Once again,  you will have the opportunity to join The Windmill Players Murder Mystery Company for their new production, What's in Store? Maybe  . . . .  Murder!
The setting is a department store, Shentons, slightly down–at–heel and old–fashioned, but still with a good reputation. However, nowadays there aren't as many customers as there used to be, and the Directors have even suggested moving online. Unfortunately, this brings out the worst in the staff; secrets are revealed, tempers are lost – and someone ends up dead! Can you solve the mystery?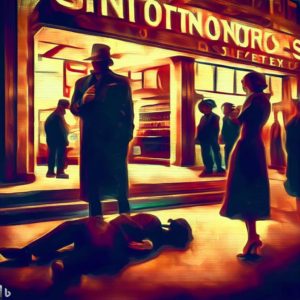 Tickets are £7 per person (or £6 for FOSAL members) and are on sale in the Library (cash only please) or on the door.