Thursday 8 December 2022 at 7.30 pm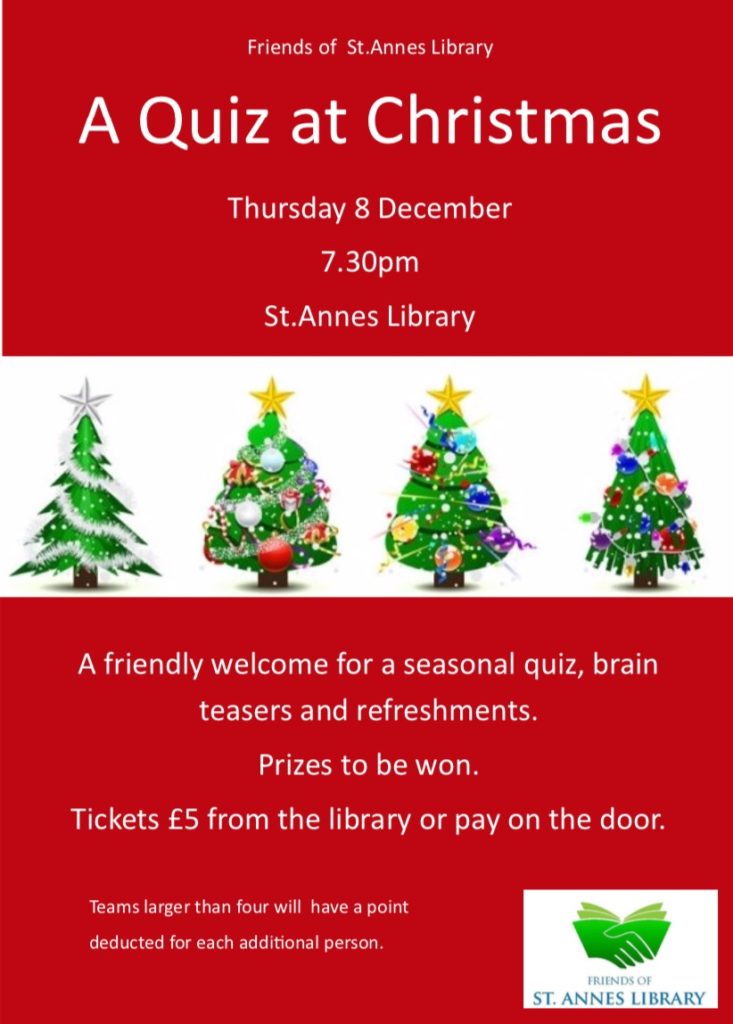 Forget about shopping, writing cards, etc and join us for a fun Christmas Quiz in the Library!
Tickets are now on sale in the Library or you can pay on the door. The cost is £5 per person which includes refreshments and mince pies.
If you can display a copy of the poster above then please download it here. Thank you!
Hope to see you there!